Sovereign Gold Bonds (SGB)
Sovereign Gold Bond (SGB) Scheme offers a 2.5% annual interest, but so much more. Should you apply or buy? Find out...
If you've read my previous take on how I went from being a gold bug, to disowning it - then you will find this post a bit unusual.
I'm not 100% convinced about SGBs (please see my notes at the end) - but given the choice between cash that really isn't backed by anything and is inflating by the day, and gold bonds that is so-called backed by the Government of India, this is probably a hard decision to make.
Anyhow, Warren Buffett was right, gold earns you nothing (Even though he loved Barrick Gold enough to buy it). But he probably hasn't heard about India's Sovereign Gold Bonds! Not that he would care, but just saying.
I'm pushing this post out in bullet points, so if there is a mistake here or there, you know how to reach me at the end. If you've become a member, you also get to see the full article and some extra stuff I've included to help you make your decision.
---
Government Bond delivering 2.5% interest per year. The Sovereign Gold Bond (SGB) Scheme was first launched by Government of India (GOI) on October 30, 2015, and each year a series is launched.
Liquidity
Can be traded in secondary market, though liquidity may be a problem. Below you have a link to sort by volume, currently the SGBAUG28V (August 2028 Series V) has the largest volume.
Income Taxation
There is taxation on the interest of 2.5% dividend / coupon (paid semi-annually) — that's simple interest, not cumulative. So effectively you get 1.75% which really isn't much, and doesn't really take care of inflation which is just above 4%. The only good thing is there is no TDS (Tax Deduction at Source) if you're concerned about cashflow.
The question that pops up is whether you will get 2.5% on the face value or the discounted value. Spoiler Alert: It's on the face value: ₹4,842.
Tip: Use Form ITR-1 (to be reported as IFOS - Income From Other Sources) for filing.
Gain Taxation
There is no taxation on the capital gains (appreciation) either if held till maturity and redeemed. But you may attract 20% tax with indexation if bought/sold via the secondary markets on LT basis, or 10% without indexation on ST basis. LT (Long Term) is considered more than 12 months (unlike 36 months for equity).
Now, the vague area is if you buy via the secondary market, i.e. on the stock exchange - well it's not clear from the RBI whether you get the tax benefit of capital gains or not. But what it seems to say is that if you hold it to maturity and redeem, you do get the tax benefit. Please check with your Tax Accountant.
So far from what I've heard from those who enquired with the RBI, it seems like its decision the Central Government has to make. Do you really want that risk?
Tip: Use Form ITR-2 for filing.
Collateral
So why take this, especially when the rates are far lower than term (fixed) deposits. Well, if you're trading in Futures & Options segment, and you want to place collateral and earn money on idle cash - this may be a good option.
While you can do so with FDs, it is just so much more cumbersome when it comes to pledging, SGBs are easier, and can be done through your brokers with ease once its listed on the clearing house (and even with your bankers, yes, you can even take a loan against it). It can be used as collateral, with a 10% haircut (on Zerodha) as is treated as a cash component (like liquid funds).
Savings
Unlike GOLD ETFs, there is no 1% holding charge, no expense ratio of 0.5% - 0.75% or exit load of 1%. And unlike physical gold (or even digital gold), you don't have to worry about 3% GST, or even 10% making charges (if you hold as jewellery) or any insurance for holding.
---
WHY — RBI offered as substitute to physical gold, because that would entail outflow of USD. Benefits include: 1) Safety, 2) Collateral & 3) Savings.
WHAT — Sovereign Gold Bond (Series II)
WHEN — Applications: 24 May 2021 - 28 May 2021 / Insurance: 1 June 2021
| S. No. | Tranche / Series | Subscription Window | Date of Issuance |
| --- | --- | --- | --- |
| 1 | 2021-22 Series I | May 17 – 21, 2021 | May 25, 2021 |
| 2 | 2021-22 Series II | May 24 – 28, 2021 | Jun 01, 2021 |
| 3 | 2021-22 Series III | May 31 – Jun 04, 2021 | Jun 08, 2021 |
| 4 | 2021-22 Series IV | Jul 12 – 16, 2021 | Jul 20, 2021 |
| 5 | 2021-22 Series V | Aug 09 – 13, 2021 | Aug 17, 2021 |
| 6 | 2021-22 Series VI | Aug 30 – Sep 03, 2021 | Sep 07, 2021 |
WHO — Reserve Bank of India (RBI) Issued (Benefit: safety), can be bought by Individuals, HUFs, Trusts but NOT NRIs (sorry guys).
WHERE — Buy via Bank / Broker (Here is the Zerodha Coin link to buy in primary market)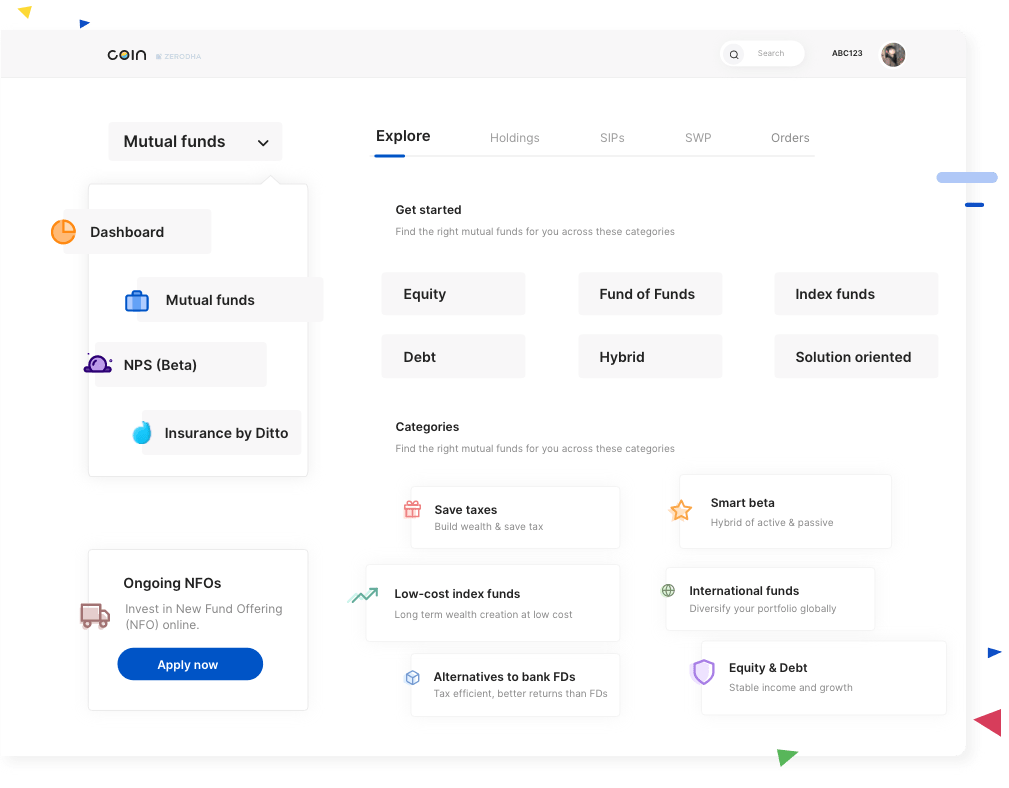 PRICE — ₹4,792/gram (including ₹50 discount, which is around 1%) i.e. Discounted Value, so the Face Value is ₹4,842. This price is set by India Bullion and Jewellers Association (IBJA) based on last 3 day simple moving average before issue opens.
MIN — 1 gram / person / year
MAX — 4,000 gram (4 Kg) / year (equivalent to ₹1.92 crores) for Individuals/HUFs. 20,000 grams (20 Kg) / year for Trusts.
MATURITY — 8 years (but can be sold on secondary market, exchange), with premature redemption after 5 years. At the time of exit, they will take the 3 day average price, before the maturity date.
RISK/REWARD — So in short, on the downside, there is no principal guarantee, but on the upside, you won't be taxed for any gains either. If you hold for eight years, you will at least get around 14% (post tax).
HOW — I prefer using Zerodha, it's probably the fastest way to do it. Remember, you can only place one order at a time, and once placed, it will only be executed on the last date of issue - so make sure you have funds in place by then.
---
When I started preparing this note, I was comparing with the Bharat Bond, which was another option for pledging, when you trade futures and options. There are things which caught my attention on the Sovereign Gold Bond, and some things worth bringing out.
When you look at the liquidity, you see the August 2028 Series V has the highest volume traded. For a reason, the Issue price was around ₹5,334, and given where gold price is now, you're technically getting around 17% discount, and a higher yield of 2.78% - so why wouldn't you buy it!?
The other issue is this, if you go for a new offering (like the current one), I understand it takes around 3 days to appear as listed on the exchange (via Zerodha), but it may take another 3 months to get listed with the clearing corporation for pledging purposes. This is not good for those who want to get started trading FNO immediately after buying & pledging.
You can check the cash component tab on this list of pledge-able securities with Zerodha and you can scroll to Sovereign Gold Bond Section — they've only listed the March 2029 Series X11 so far — the last series was May 2029 Series I. (Strangely GOLDBEES is considered a non-cash component for pledging. Weird, I know!)
If you have any doubts concerning this, you can reach out to the RBI, via this email designated for Sovereign Gold Bonds (SGB) — sgb@rbi.org.in — whether you get a proper reply, will have to be seen.
Another question that is not being answered, is what is the RBI/GoI backing. Are they backing with gold, by purchasing it, or something else? This really should be answered. If you get the answer to that, please reach out to me on twitter @zencapita.
I'm including Alok Jain's (Weekend Investing) video on SGB, please do go through it. Hat tip to Alok for sharing the spreadsheet, to help you determine whether the bond is worth buying at discount or not.
Alok has compared the most top exchanged SGB series (by volume) and worked out the fair market value for each one. In short, you're getting a 17% discount as of now, and could earn a higher yield of about 2.75%.
I've tidied up the spreadsheet, and modified it to include the current issue a well. Click the link below, to access it and make a copy for yourself.
So, without further ado. Please note that investing and trading is risk. Kindly read our disclaimer. Consult your own financial, tax and legal advisor.
---
Read more on gold: