About The Zencapita Notes
Like most things in life, this is an experiment. I've been journaling for quite some time, however I don't publish everything. Some times it's because you don't want your thoughts out there evaluated by strangers, some times it's because I don't believe I have much more to say than what's already said.
But I decided to write the Zencapita Notes anyways, if it helps someone in the process, I'm happy. If not, at least I have a record of the mistakes I've made, albeit public. But then I'm reminded about the these words from Ben Franklin...
"If you would not be forgotten, as soon as you're dead and rotten, either write things worth reading, or do things worth the writing." - Ben Franklin
While I do have a personal website, why have another one? Well...
First, as I've mentioned right at the beginning of this page, this is an experiment. If I cannot continue this for whatever reason, the project ends. There's no point in adding an additional item to your todo list.
Second, on my personal website, some times there are posts that are totally irrelevant to you if you're looking for insights on trading & investing, but something I had to discuss and clear my thoughts on. More like essays, if you will.
Third, because my initials are vaguely similar to a very large financial institution, I don't wish to be chased for no reason, just because I published it on my personal site. If you didn't get it, you don't have to.
And what's with the name ZENCAPITA?
ZENCAPITA - is a four word syllable ZEN-CA-PI-TA and the logo represents the growing leaves of a tree in the Zen garden (other elements in the zen garden include rocks, water, sand). The two simple shokubutsu leaves are interlocked in symmetry (balance) to represent infinite growth opportunities of a loop and integrated to create Z in the negative space. The colors used are a mix of two shades of green, representing the bamboo tree which also captures the fluidity yet firmness of Zen.
In short, it was just a nice variant that I came up with when trying to register ENCAPITA which is my investment & holding company.
If the markets were so perfectly efficient and priced, then there would be no trading and investing. And that's what this site is all about.
If you really like some of the publicly shared posts, then subscribe for a paid version and you'll get more details and timely insights on what I'm doing. While some of my thoughts are trying to predict / forecast the future trend, let me put forward this disclaimer:
"He who lives by the crystal ball, will eat shattered glass" – Ray Dalio, Bridgewater Associates
---
Meanwhile, here are some other places you can follow us:
PLEASE NOTE: We are not active on Facebook / Telegram
---
Platforms & Tools I Use (Recommend):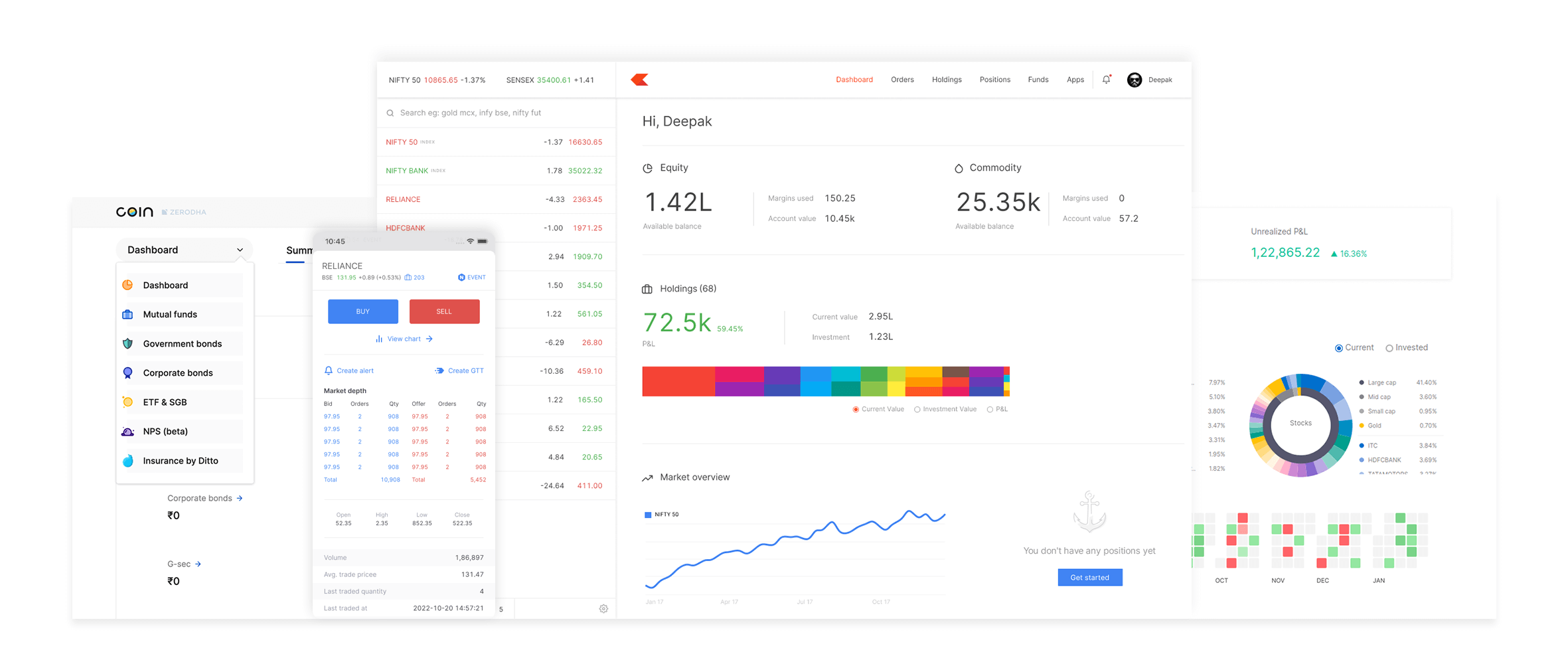 ---
P.S. The technology behind this site is a bit techy, but amazingly simple  - it's a content management system aka publishing platform called Ghost (check it out). They recently introduced an inbuilt subscription feature, which is pretty cool if you're not into tinkering with plugins and codes. And skinned this with a nice paid theme. I've hosted this on Digital Ocean (affiliate link) because they have one-click installations for Ghost, and they're pretty nice on price.