Why You Should Use Zerodha
In the early days, I used to use ICICI Direct. I just got fed up with them.
Then came other players, like ShareKhan, 5 Paisa and others. There wasn't really something right with either of them. I finally settled upon HDFC Securities, given the pedigree of HDFC and HDFC Bank. Their 3-in-1 account was my preferred choice. Until recently.
When Zerodha was starting up, I had a chat with Nithin Kamath - both of us had a lot in common, including blowing up our trading accounts :)
But what I liked about Nithin's take on trading, was his questioning... why we had to pay so much for trading. That was the light bulb moment... I knew he was on to something. And now 10 years later, Zerodha is one of the largest brokerages in India. Kudos Nithin et team.
And the strange thing is I didn't finalize my account opening process until 2020! If you've ever used HDFC Securities trading platform, you'll know the recent update is still cluttered! (The older version is so 1998 like!)
So why should you use Zerodha? Because they understand the need of traders and investors. Balancing that with the need to make a very efficient platform is not easy. If anyone can just start with Zerodha, they'll realize how good the platform is.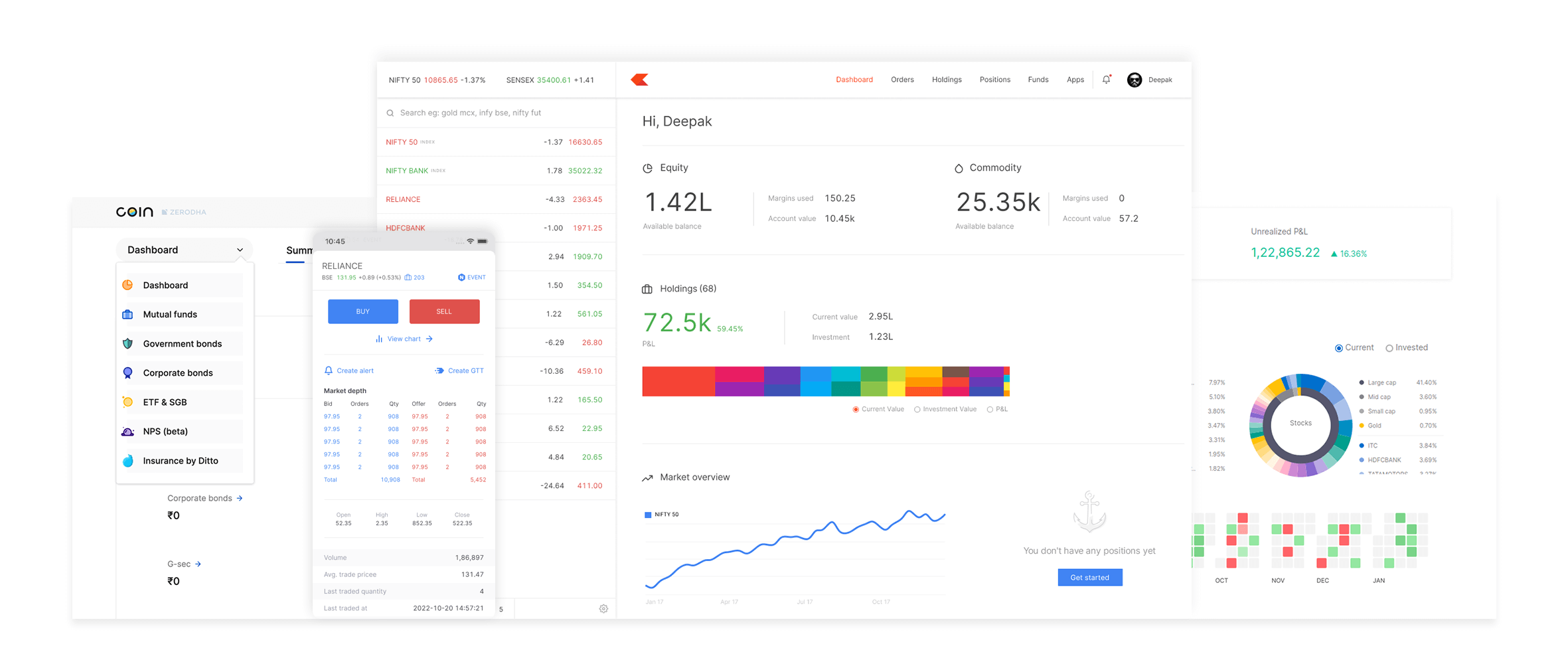 If you're an NRI, please note:
While you can open an account, you will not be allowed to do intraday trades & the cost of delivery is higher.
---
If you're going to be trading options, then you MUST become a member of Sensibull. Why? Because sooner or later you will see how both Zerodha & Sensibull are tightly integrated. And how you can save so much time with Sensibull options trading platform. It's the ONLY platform that allows you to develop strategies and place orders via Zerodha in just a few clicks.